I have been sewing! Just not for me.
A friend of mine likes to go to anime conventions, but doesn't know how to sew. I'm always happy to help when I can, and it does give me the opportunity to try things that are (at times) difficult to do when sewing for oneself (fitting someone else's back is a whole lot easier than fitting my own).
This year I was asked to sew a Mey Rin costume from the show Black Butler. The great thing was that there are ample images of this costume to look at, from all angles. I found this and went from there: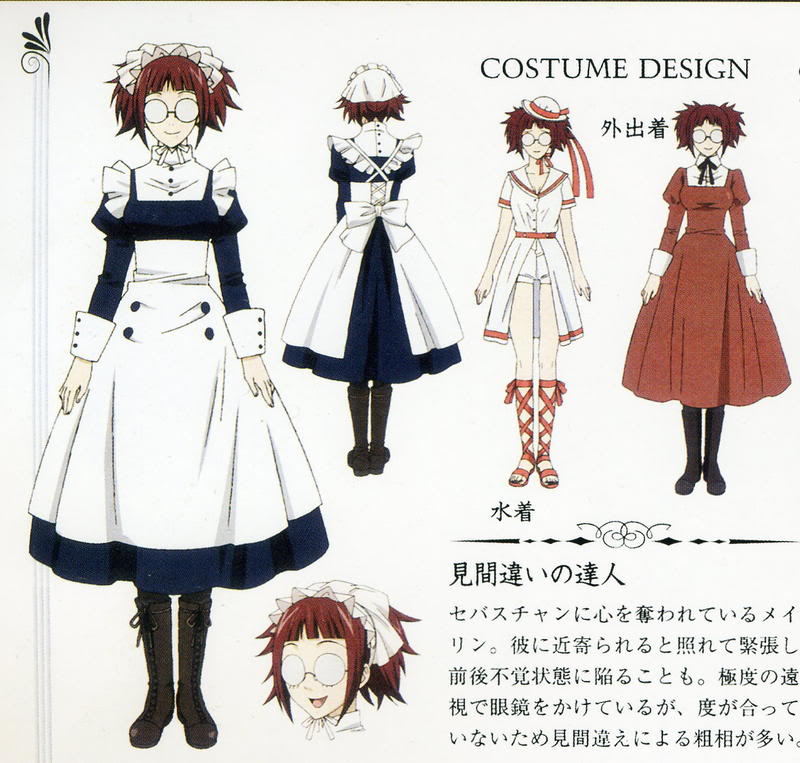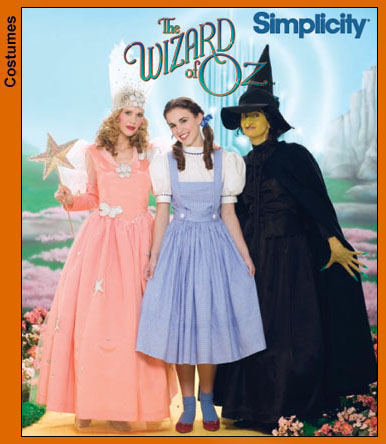 After I found the reference illustrations, I went about researching how other people made their costumes. Someone had used Simplicity 4136 (Dorothy from the Wizard of Oz) and modified it as they went.
I'm not a huge fan of "modify as I go" work. I thought the white blouse of 4136 was perfect (except the zipper back), but the blue dress portion needed something else.
I can't say exactly what it is about the Dorothy dress portion I didn't like. I looked around other Simplicity patterns hoping I could find something else to use.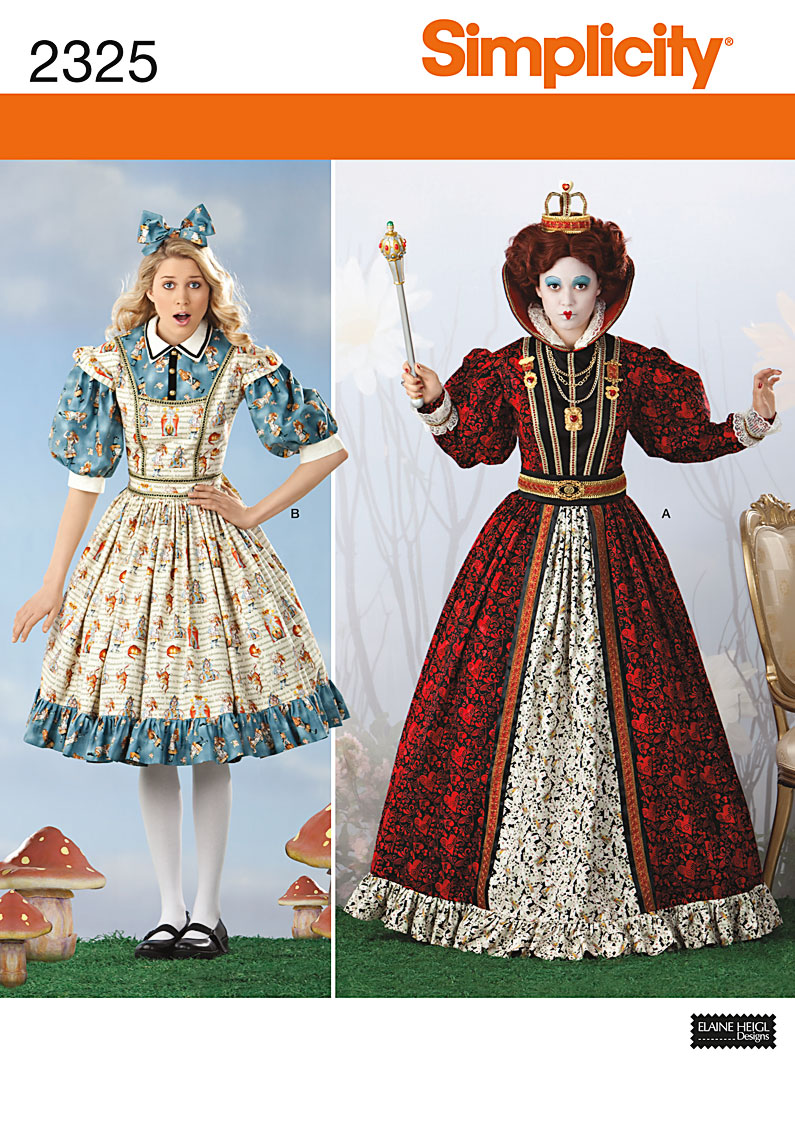 What should catch my eye, but Simplicity 2325. Alice's dress semed to have it. The overdress (that is, the white portion that looks sort of like an apron) was just right. Except for that ruffle. Luckily I had picked up the pattern during a 5 for $5 sale, and after checking out the skirt pannel, I learned I could adjust the length and not add the ruffle. Yay!
However, both the patterns lacked the right sleeves. Again, a lot of people who went before me (and have infinitely more skill than I) said they just modified the sleeves.
I've never modified sleeves before. And I wasn't sure if adding a tube was the way to do (what with the need for elbow movement).
Back on the hunt I went. I was feeling fustrated, and shared my lack of sleeve success to a friend. Who just happened to think Butterick 3417 was just perfect.
View A was just right, and I could use those flappy shoulder things for the white portion of the apron as well! You'll notice on the illustration the white around the sleeves doesn't connect with the lower portion of the apron. What I did to create that was use the pattern peice, but I added a long strap to it at one end to connect with the back of the apron to give it the anime look.
I was a little nervous about using a non Simplicity pattern. I wasn't sure if the sleeves would line up to the bodice correctly. It look a little wiggling, but they managed to go on and fit very comfortably.
I changed everything to be a button up (as I think zippers RUIN the look). I had to make my own cuffs and hat. The cuffs I cannot explain to anyone. There are pilgrim lady patterns out there that could be used if making you own terrifies you as much as it did me. The hat was a square of fabric, gathered about two inches from the front, and then I attached a strap. Veyr easy!
Here's my Mey Rin!
At this point you might be saying: what the hell? You missed the white apron part! What did you use for that? I have to admit I just made a long white regangle to go around the waist. And the a triangle with the top chopped off for the bottom portion. I draped it on my dress form as best as I could and pinned and marked away. I hated not having a pattern piece for it.
When I get the chance I'll get a photo of the back when it's worn. I also should mention a pettiocat is needed or the skirt looks completely deflated. You can get them for about $20 on ebay.
I failed at keeping track of my time for this project. :(